Tom Ford - Cherry Lush Lipstick
Bobbi Brown - Ultra precise eyeliner brush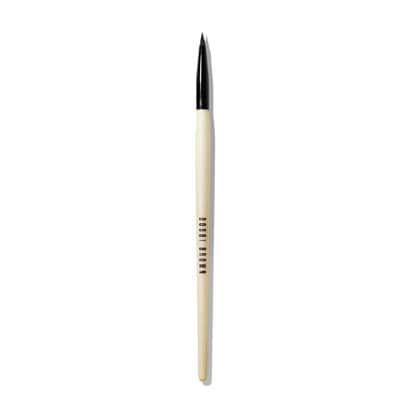 Bobbi Brown long wear gel liner
Bobbi Brown extra repair serum
OPI nail varnish - 'Big apple red'
WHAT I'M LISTENING TO
Morrissey … as always
Spector's latest album - I love it! my favourite songs are … Kyoto Garden, Stay High, Don't make me try, Bad boyfriend and All the sad young men
Guns n' roses - Don't cry - I used to love Guns n' roses and I came across this song a few weeks ago when I had my iPod on shuffle - Such a guilty pleasure :P
Macklemore & Ryan Lewis - Downtown - This to me is like Macklemore's thrift shop meets The Darkness - Amaze :P
Pretty little liars - I have only just got in to this - My sister Lyds has been telling me to watch this for ages but I didn't think I would like it ... I was wrong it is very addictive and Hanna and Caleb... love them
Modern Family - Lex and I started watching this when Em came to stay because she said how good it was and we are addicted! It's a really easy watch and before you know it you have watched about 10 episodes haha
WEBSITES I'VE BEEN LOVING
Made.com - Made is a homeware site with great discounts as you are buying directly from the manufacturers which cuts out the middleman and therefore cuts costs!!
Achica - This is another site I have been loving for homeware, it is a members only site so you need to sign up to view and buy products, but again all the items are discounted up to 70% off
Pinterest - I am addicted to pinterest but this month in particular I have really been using it for apartment ideas. Here is the link to my pinterest and check out my board 'Bex and Lex apartment' to see what we have been pinning.
WHAT I'VE BEEN DOING
I met up with my friend Ben in Manchester this month which was really fun, we went for drinks in Night & Day Cafe and then went for a meal at Red's true BBQ which was delish, and then went for more drinks in Kosmonaut.
Then my brother and his girlfriend Zoe came to stay and brought their little kitten who is adorable!
FAVOURITE THING THIS MONTH...
My new iPhone 6s plus
- I love it! I was nervous when I ordered this that it in reality it might be too big but it's perfect! It's amazing how quickly you get used to the size, my old iPhone 4s now seems tiny! I decided to go for the gold as I didn't like the rose gold it was a bit too pink for me. I am looking for some new apps to download so please recommend some that you are enjoying
Thanks for reading
Bex x